Uroligheder på Motalavej i Korsør blusset op igen
Uroligheder på Motalavej i Korsør blusset op igen
Godt 13 politipatruljer måtte lørdag aften rykke ud til uroligheder på Motalavej i Korsør, da der indløb anmeldelse om slagsmål i kvarteret.
Det skriver Sydsjælland og Lolland-Falsters Politi i en pressemeddelelse søndag.
Anmeldens indløb Klokken 20.07 lørdag aften om slagsmål flere steder i boligområdet Motalavej i Korsør.
Da der tidligere har været episoder i kvarteret, hvor mange mennesker har været involveret i større masseslagsmål, tog politiet ingen chancer.
LÆS OGSÅ: Politiet indfører igen visitationszone på Motalavej i Korsør efter urolig weekend
Derfor mødte de talstærkt op i området, med op mod 13 politipatruljer, for hurtigt at få lagt en dæmper på urolighederne.
Betjentene fik da også hurtigt ro på situationen, men der var aftenen igennem perioder med meget dårlig stemning i området.
Et par gange endte det da også i mindre sammenstød mellem to grupperinger, i hvad politiet på stedet, betegnede som et verbalt slagsmål. Politiet fik dog hurtigt skilt parterne fra hinanden.
På et tidspunkt i forløbet var det dog nødvendigt, at trække stavene for at sikre ro blandt de stridende parter.
Artiklen fortsætter efter billedet…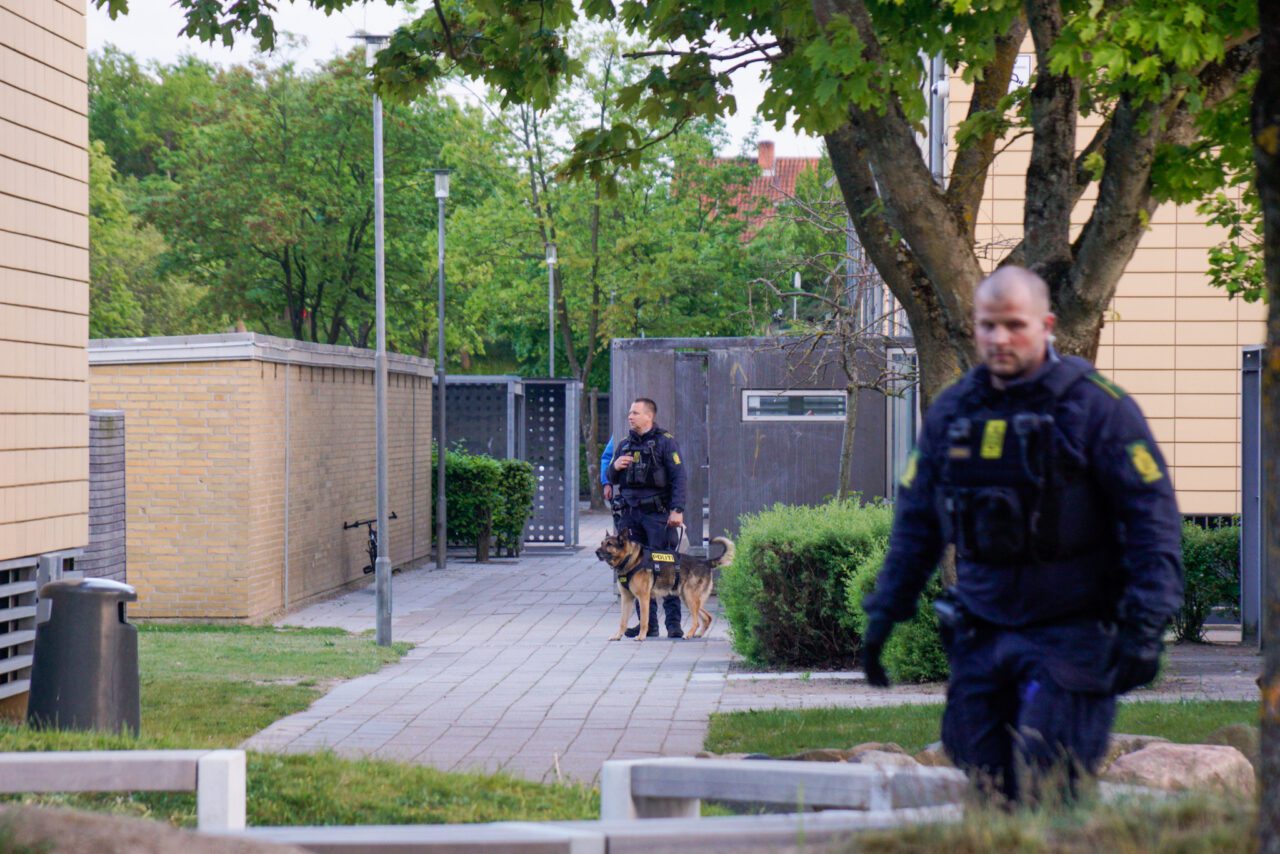 Ud på aftenen faldt der gradvist ro på gemytterne i området, hvor politiet fortsat opretholdt en tilstedeværelse.
Også i dag vil lokalpolitiet være til stede i kvarteret, for at sikre trygheden blandt beboerne i området, hvis det skulle komme til flere uroligheder.
Urolighederne skyldes muligvis en gammel konflikt
Meget tyder på at urolighederne lørdag aften, bunder ud i en gammel konflikt mellem to familier i området.
Tilbage i december, måtte politiet oprette visitationszone i området omkring Motalavej, efter flere dage med voldsomme sammenstød.
LÆS OGSÅ: Mand ramt i hovedet med en spade under slagsmål på Motalavej i Korsør
Trods der blev fundet slagvåben i forbindelse med urolighederne lørdag aften, tyder det ikke på at de har været i brug.
Ingen personer blev anholdt ved urolighederne, ligesom ingen skulle være kommet noget til.
/112news/
Denne artikel er set87gange.