Tungvognskontrol ved Storebæltsbroen: Lastbil chauffør sigtet for narkokørsel
Tungvognskontrol ved Storebæltsbroen: Lastbil chauffør sigtet for narkokørsel
Onsdag afholdt Færdselsafdelingens Tungvognscenter Øst (TCØ) en større tungvognskontrol på Q8 tanken ved Storebæltsbroen i Korsør.
Det oplyser Midt og Vestsjællands Politi i døgnrapporten.
Kontrollen foregik i samarbejde med Fødevarestyrelsen, Toldstyrelsen, Skattestyrelsen og Færdselsstyrelsen. Men også Forsvaret var med, for at foretage kontrol af egne køretøjer.
Kontrollen foregik mellem kl. 09.00-17.00, hvor der fra politiets side var fokus på tungvognsområdet. Herunder farlig gods, køre- og hviletid, cabotage kørsel, dyretransporter, særtransporter, busser samt bremser og teknisk stand.
LÆS OGSÅ: TV: Stor razzia mod lastbiler: Politiet og forsvaret kontrollerede lastbiler i Korsør
TCØ kontrollerede i alt 62 lastbiler/busser, seks store dyretransporter, otte små dyretransporter og syv varebiler, under den 8 timer lange kontrol.
Der blev optaget 25 rapporter på de 62 lastbiler, otte rapporter på dyretransporterne og fire rapporter på de syv standsede varebiler.
Lastbilchauffør sigtet for narkokørsel
Under kontrollen af en lastbil fik politiet mistanke til, at chaufføren af lastbilen var påvirket af euforiserende stoffer.
En efterfølgende narkometertest gav da også udslag på amfetamin og chaufføren- En 48-årig mand fra Kalundborg – blev derfor anholdt og sigtet for narkokørsel.
Han blev derfor en blandt flere chauffører af lastbiler på de danske veje, son den seneste tid er blevet standset med narko i blodet.
Flere alvorlige sager afsløret ved kontrollen
Udover narkokørsel, kan to udenlandske lastbilchauffører se frem til tårnhøje bøder, for ikke at have overholdt køre- og hviletids bestemmelserne.
Der var tale om en hollandsk og en finsk chauffør, som begge havde overtrådt deres daglige hviletid og de kan nu forvente bøder på op imod 70.000 hver.
En dansk indregistreret sættevogn fik inddraget sin nummerplade, da den ved en bremsekontrol ikke levede op til kravene.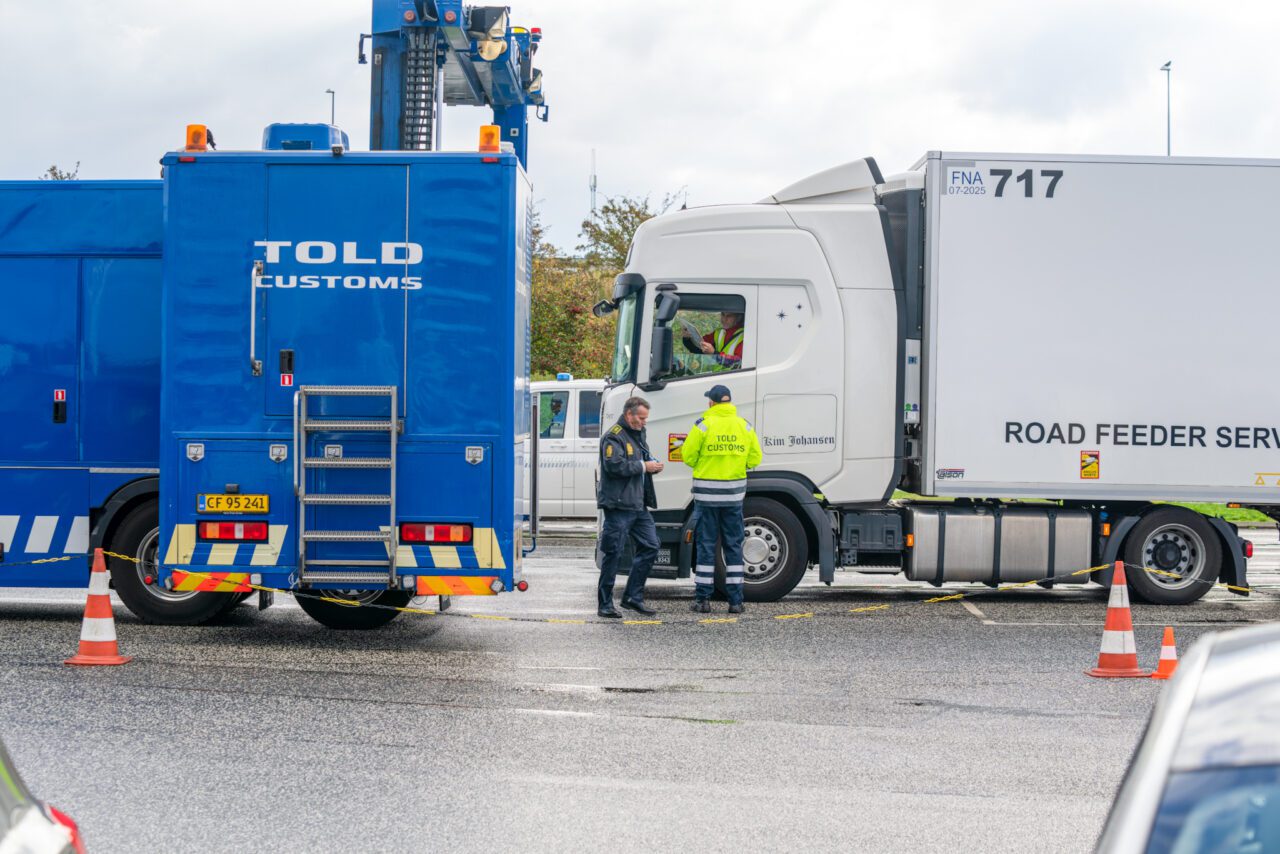 En svensk særtransport blev standset og måtte afvente en følgebil, da den var så bred, at en følgebil var påkrævet, før den kunne køre videre.

Politikommissær Henrik Fobian, der er leder af Færdselsafdelingens Tungvogns Center Øst er tilfreds med resultatet af kontrollen.

– Kontrollen viser et resultat af et godt samarbejde mellem myndighederne. Antallet af sager er forventeligt, men viser, at der stadig er behov for et højt kontroltryk på tungvognsområdet. Det udtaler Henrik Fobian.
/112news/
Denne artikel er set313gange.