Trist juleaften: Villa raseret af kraftig tagbrand
Trist juleaften: Villa raseret af kraftig tagbrand
Vemmelev: blev noget af en trist juleaften for en familie i Vemmelev, da deres villa i Vejsgårdsparken blev raseret af en kraftig tagbrand.
Meldingen om branden indløb kl. 16.27 og da brandvæsnet nåede frem til stedet, stod der høje flammer op gennem taget.
Branden var umiddelbart brudt ud på loftet i villaen, hvor det brændte kraftigt og var brudt gennem taget.
Artiklen fortsætter efter billedet…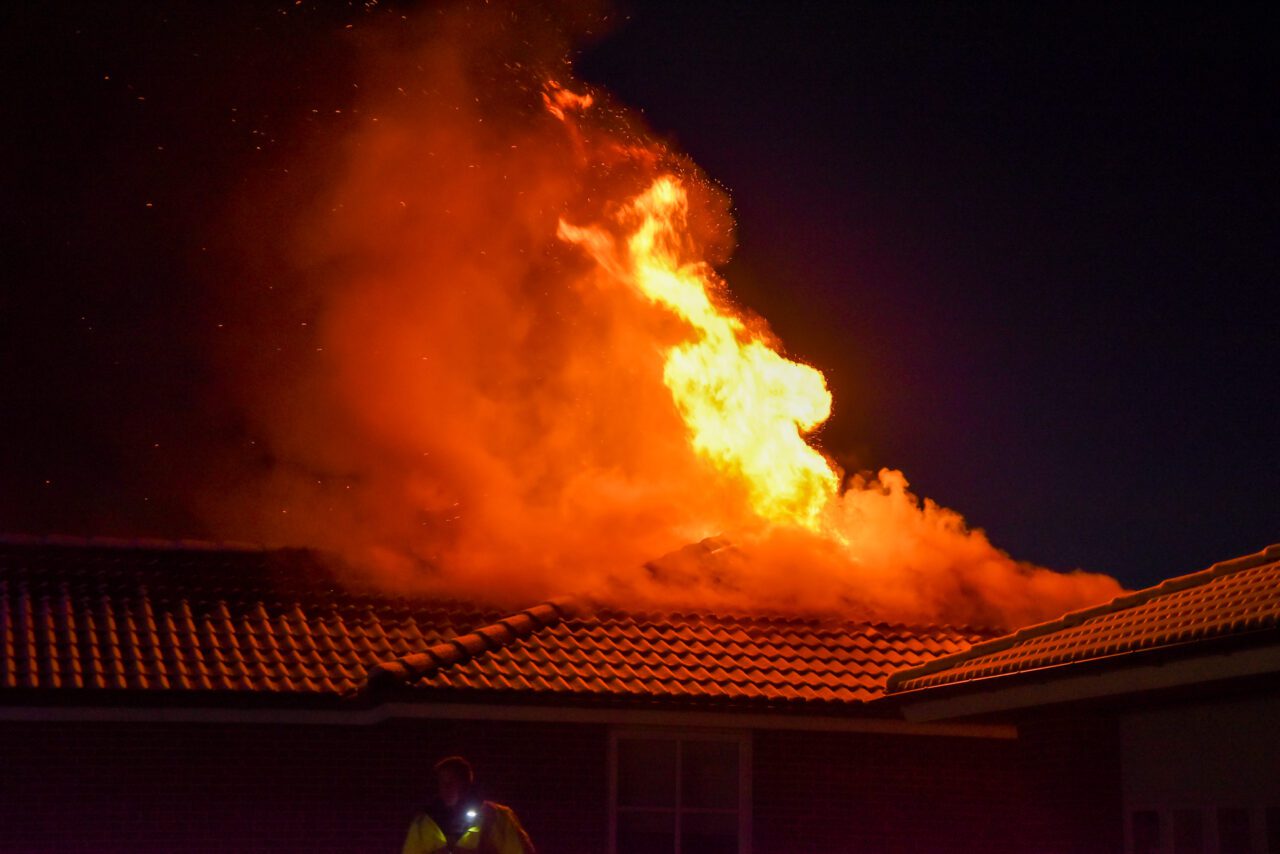 Der blev hurtigt indsat røgdykkere i huset for at slukke branden, mens der blev tilkaldt en stigevogn fra Slagelse.
Branden kom hurtigt under kontrol, men det skete dog store skader på huset, i form af brand, sod og vandskade.
LÆS OGSÅ: Mand anholdt efter brand i landejendom ved Vemmelev
Ingen skulle være kommet noget til, da der ifølge 112news oplysninger kun var en hjemme da branden brød ud, og som var kommet ud.
Politiet mistænker at branden er opstået i noget udluftning på badeværelset. Men brandteknikkere skal nu undersøge brandstedet for at fastslå brandårsagen. Det skriver TV2-ØST.
/112news/
Facebook Notice for EU! You need to login to view and post FB Comments!
Denne artikel er set56gange.