Sprængfarligt kemikalie fjernet fra Slagelse Gymnasium
Sprængfarligt kemikalie fjernet fra Slagelse Gymnasium
Ammunitionstjenesten, politiet og Slagelse Brand og Redning var tirsdag formiddag tilstede ved Slagelse Gymnasium for at fjerne et sprængfarligt kemikalie.
Det var stoffet 2,4-Dinitrophenylhydrazin som var blevet fundet i et depotrum i skolens kemilokale, som skulle fjernes. Det skriver TV2-ØST.
Stoffet skal opbevares vådt, hvor det ikke er farligt, men tørrer det ud og bliver det meget ustabilt og vil være yders sprængfarligt.
Artiklen fortsætter efter billedet…
Derfor skulle stoffet fjernes af ammunitionsryddere fra kemilokalet og derefter køres til sikker destruktion.
Stoffet blev fundet den 7. december, men da det ikke udgjorde en umiddelbar trussel, ventede man med at fjerne stoffet til skolens elever var gået på juleferie. Det skriver TV2-ØST.
Tirsdag formiddag var både politiet, Slagelse Brand og Redning, samt ammunitionstjenesten så på stedet for at fjerne stoffet.
Klokken 11.00 blev der afspærret et større område, hvor brandfolk stod klar med vandfyldte slanger, mens en bomberydder i sikkerhedsdragt gik ind på skolen.
Artiklen fortsætter efter billedet…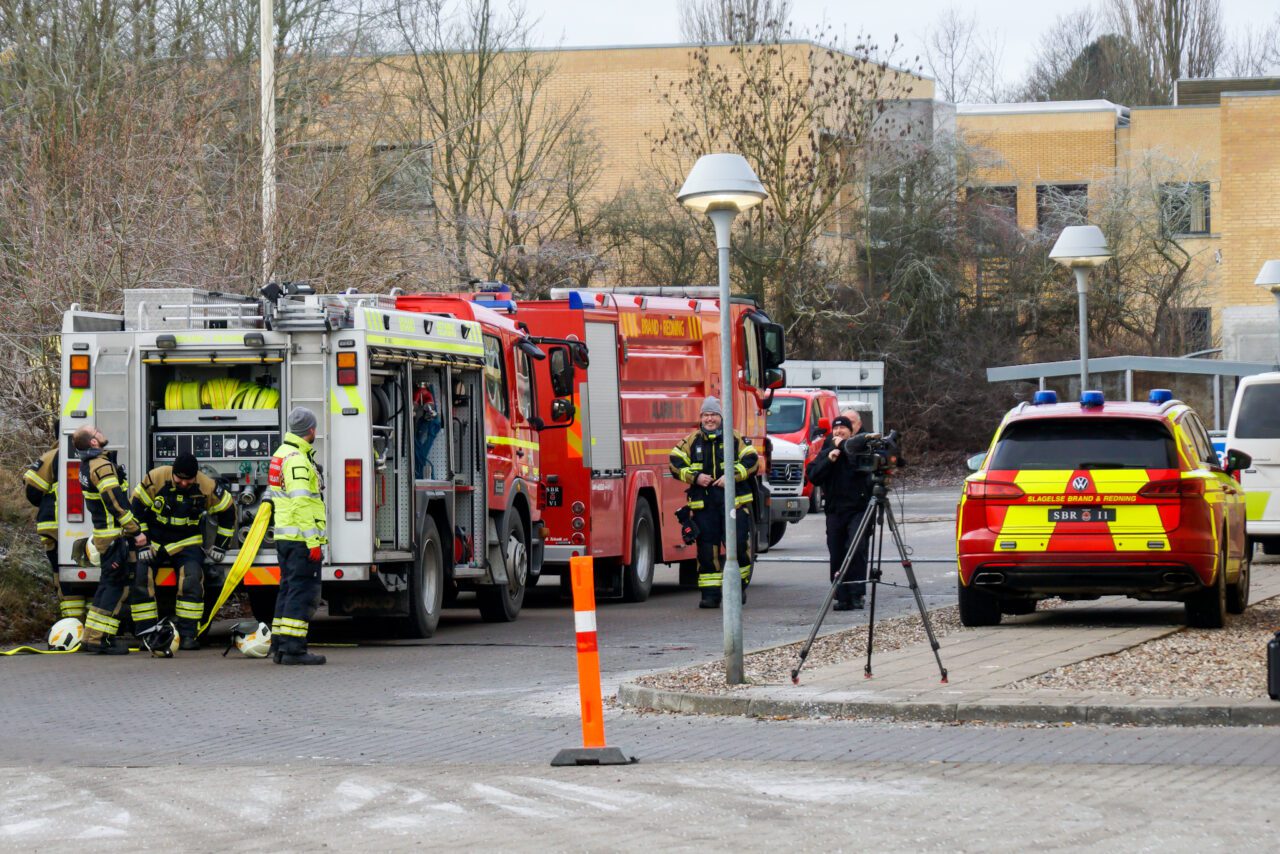 Efter godt 5 min kom han ud med en kasse i hånden, hvori stoffet befandt sig. Kassen blev sat ind i en sprængsikker boks på en medbragt trailer.
Efter et lille kvarter var opgaven løst, og politiet kunne ophæve afspærringen af stedet.
/112news/
Facebook Notice for EU! You need to login to view and post FB Comments!
Denne artikel er set63gange.