Ægtepar omkommet i voldsom villabrand
Ægtepar omkommet i voldsom villabrand
Et ægtepar er onsdag eftermiddag omkommet i en voldsom villabrand på Kirkebakken i Nyjøbing Sjælland. Det oplyser Midt og Vestsjællands Politi i døgnrapporten.
Meldingen om branden indløb til alarmcentralen kl. 13.55, da et alarmselskab havde registreret, at en røgalarm var blevet udløst i huset.
Ved brandvæsnets og politiets ankomst til stedet var huset helt overtændt, ligesom flammerne var ved at bryde gennem taget.
Brandvæsnets røgdykkere kunne derfor ikke trænge ind i huset, for at lede efter eventuelle personer på grund af den kraftige varme og brandens omfang.
Der blev derfor også hurtigt tilkaldt ekstra assistance til slukningen af branden i villaen.
Under slukningsarbejdet ankom pårørende til beboerne i huset til stedet, da de var blevet alarmeret af alarmselskabet, da alarminstallationerne på stedet var blevet afbrudt.
Artiklen fortsætter efter billedet…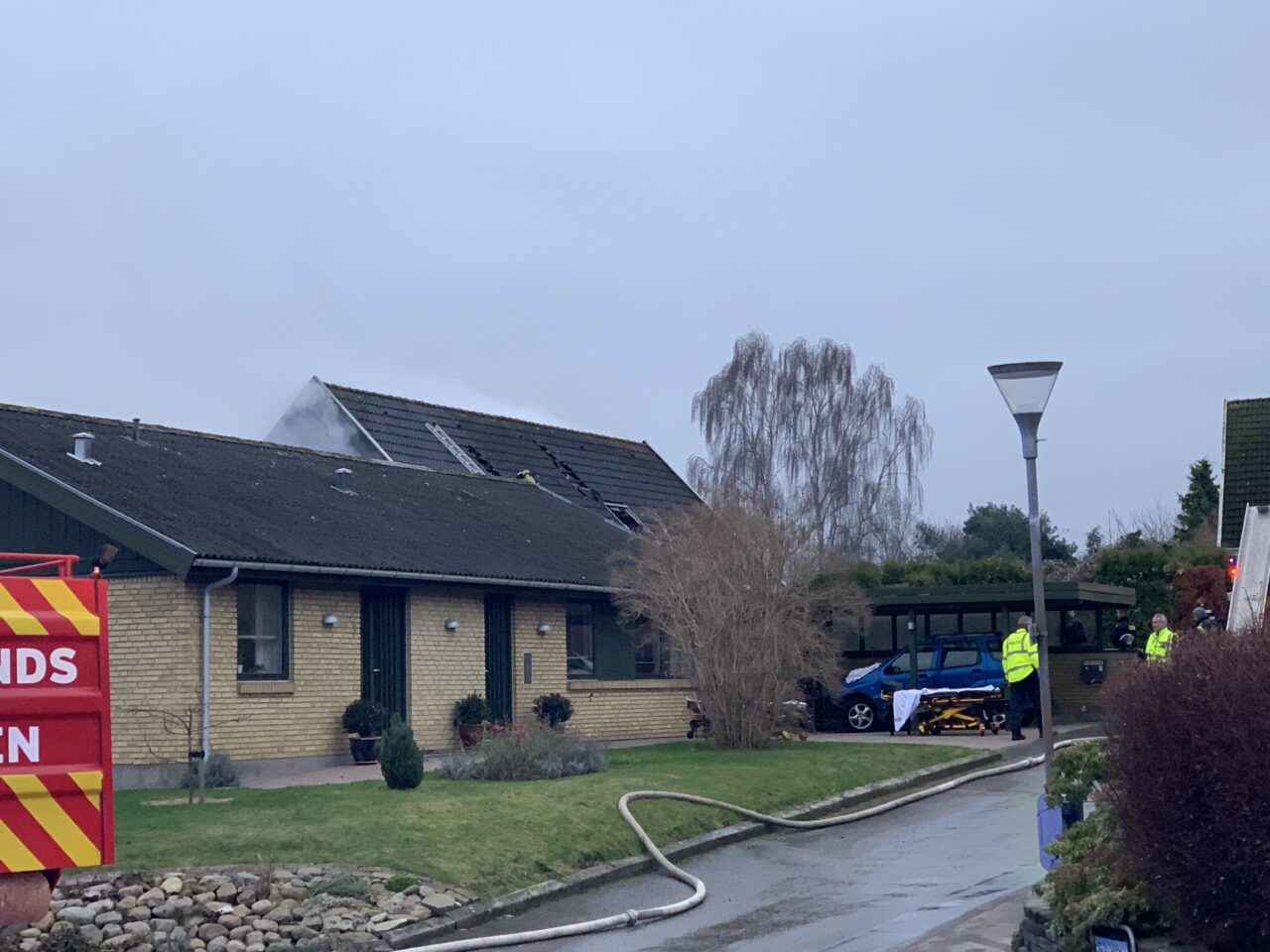 De pårørende kunne dog blot se til, at villaen gik op i flammer, mens det fortsat var usikkert om ægteparret befandt sig i huset.
Senere på eftermiddagen lykkedes det at få så meget kontrol over branden, at det var muligt at trænge ind i huset, hvor der blev fundet to omkomne personer.
Politiet tilkaldte rutinemæssigt en retsmediciner til at undersøge de to omkomne, men der blev ikke umiddelbart fundet noget mistænkeligt.
Torsdag har politiet i samarbejde med kriminalteknikere undersøgt brandstedet i et forsøg på at finde årsagen til den tragiske brand.
Det formodes at de to omkomne er husets beboere, men de er formelt ikke endeligt identificerede. Det skriver Midt og Vestsjællands Politi i døgnrapporten.
/112news/
Denne artikel er set205gange.