Kløverhaven og Troldebo i Korsør oversvømmet – Grise var i fare for at drukne
Kløverhaven og Troldebo i Korsør oversvømmet – Grise var i fare for at drukne
Korsør: Naturhaven Kløverhaven og Børnehaven Troldebo på Skovvej i Korsør var lørdag blevet oversvømmet, hvorved to grise var i fare for at drukne.
Indsatslederen fra Slagelse Brand og Redning fik meldingen lørdag formiddag kl. 9.55 om, at Kløverhaven var oversvømmet og deres to grise muligvis vat druknet.
Han tilkaldte derfor hurtigt assistance fra bådberedskabet hos Falck i Korsør, som hurtigt var på stedet med flere brandfolk og såkaldte overfladesvømmere.
Her fik de med hjælp fra en ansat og en elev fra FGU i Korsør som står for driften af Kløverhaven, indfanget grisene som heldigvis ikke var druknet.
Artiklen fortsætter efter billedet…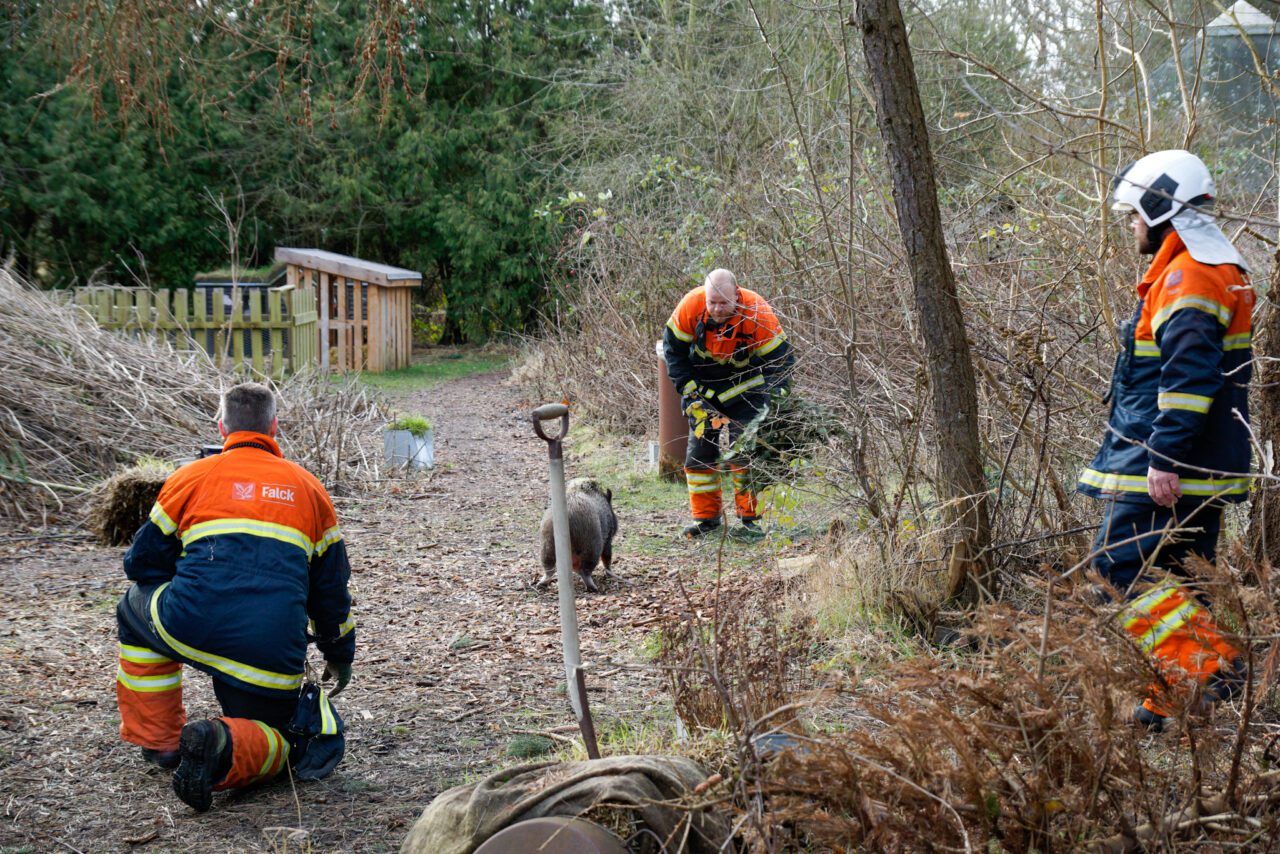 Grisene blev efter turen i det kolde vand bragt i sikkerhed, hvor de kunne få varmen og noget at spise.
De er ifølge Ekstra Bladet blevet tilset af en dyrlæge, men skulle altså være sunde og raske, og derfor ikke lidt overlast.
Børnehaven Troldebo stod også under vand
Da dyrene var sikret, fandt man ud af at også nabo grunden tilhørende skovbørnehaven Troldebo, ligeledes stod under vand.
Til alt held ligger børnehavens bygning på en forhøjning, og var derfor gået fri af vandmasserne, mens hele børnehavens udeareal stod under vand.
Artiklen fortsætter efter billedet…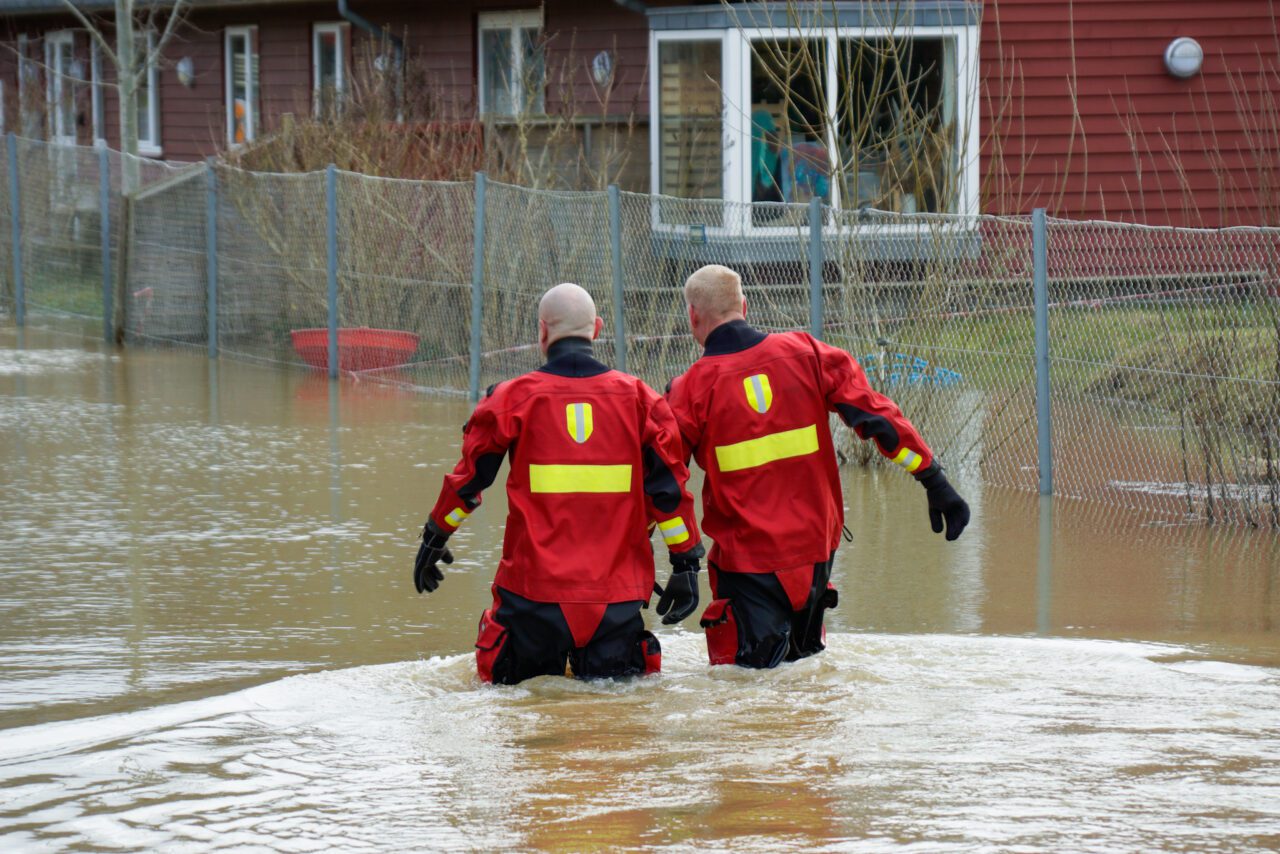 Der blev derfor rekvireret pumper fra RESC Brandskolen på Slagelse Landevej, som skulle pumpe vandet væk fra grunden.
De måtte dog hurtigt indse, at det store område som var oversvømmet, indeholdt noget mere vand end pumperne ville kunne klare.
Beredskabsstyrelsen fra Næstved blev derfor tilkaldt, som hen på eftermiddagen var ankommet med 4 køretøjer og godt 20 mand, som skulle bistå med pumpeopgaven.
Artiklen fortsætter efter billedet…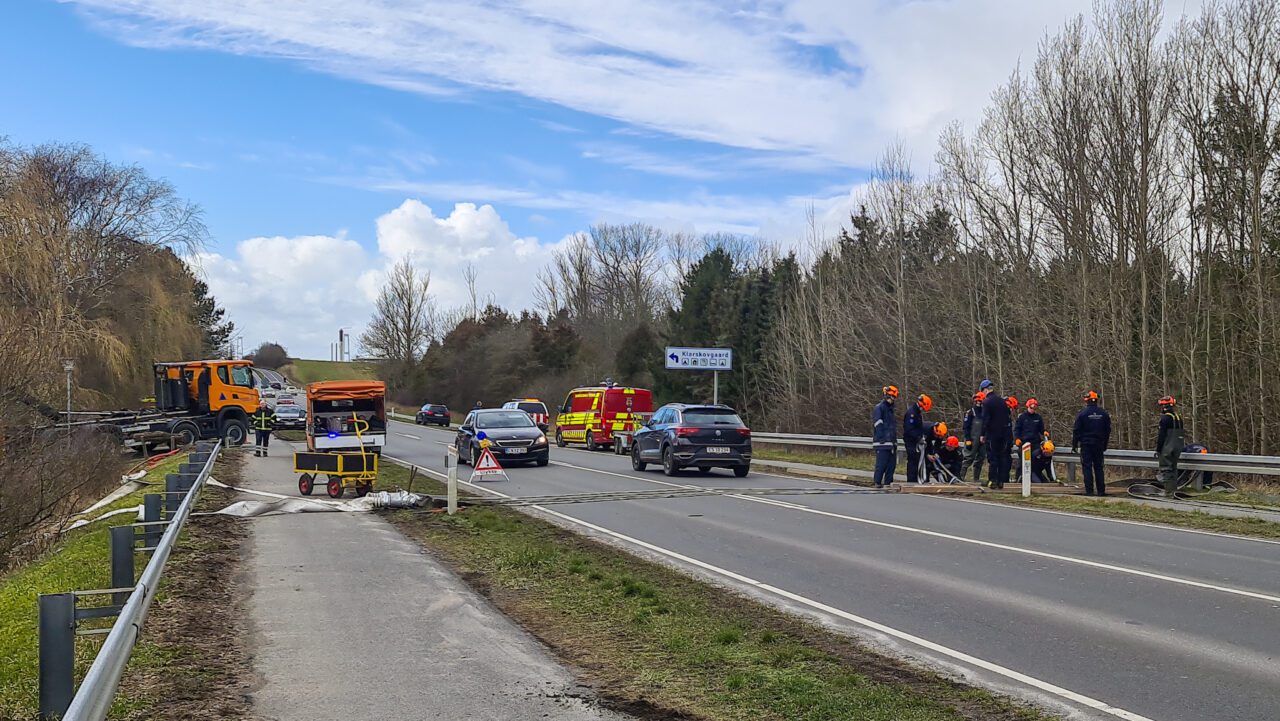 Samtidig var Slagelse Kommune også kommet til stedet, som sammen med et kloakfirma forsøgte at få hul på det tilstoppede drænrør.
Trods den store indsats og de store pumper fra Beredskabsstyrelsen, så måtte man indse at det ville tage resten af lørdagen og natten med, før vandet vil være pumpet væk.
Du kan i videoen herunder se droneoptagelser, der viser omfanget af oversvømmelserne, der er opstået efter flere dage med nedbør.
/112news/
Denne artikel er set167gange.