Julemanden ankom til Korsør: Juletræet blev tændt og nisserne vækket
Julemanden ankom til Korsør: Juletræet blev tændt og nisserne vækket
Korsør: Søndag eftermiddag ankom julemanden til Korsør, hvor han sammen med børnene fik tændt juletræet og vækket nisserne på Fæstningen.
Arrangementet startede på Casper Brandt Plads i Korsør, hvor julemanden kom sejlene ind i havnen, hvor juletræet i havnebassinet blev tændt.
Herfra gik turen i et optog gennem byens gader, til tonerne fra Skælskør Marinegarde, som sørgede for julestemningen.
På Solens Plads hjalp børnene julemanden med, at få tændt det store juletræ på pladsen, inden turen gik videre til Fæstningen.
Artiklen fortsætter efter billedet…
På Fæstningen var det nisserne i fæstningstårnet der skulle vækkes, så de kunne underholde de fremmødte børn i Magasinbygningen.
I Magasinbygningen på Fæstningen, der normalt huser Korsør By og Overfartsmuseum, var der uddeling af godteposer, frugt, æbleskiver, gløk og kaffe.
Godterne kunne nydes i de lune lokaler, mens der blev spillet op til dans, hvor nisserne stod for at underholde børnene omkring juletræet.
Stor deltagelse ved årets arrangement
Godt 500 mennesker havde trodset kulde og Corona og var mødt frem med deres børn til årets jule arrangement.
Dog valgte kun godt 350 mennesker at kigge ind i Magasinbygningen, da der her var optælling og krav om Coronapas. Det oplyser Maritime Kulturdage til 112news.dk
Artiklen fortsætter efter billedet…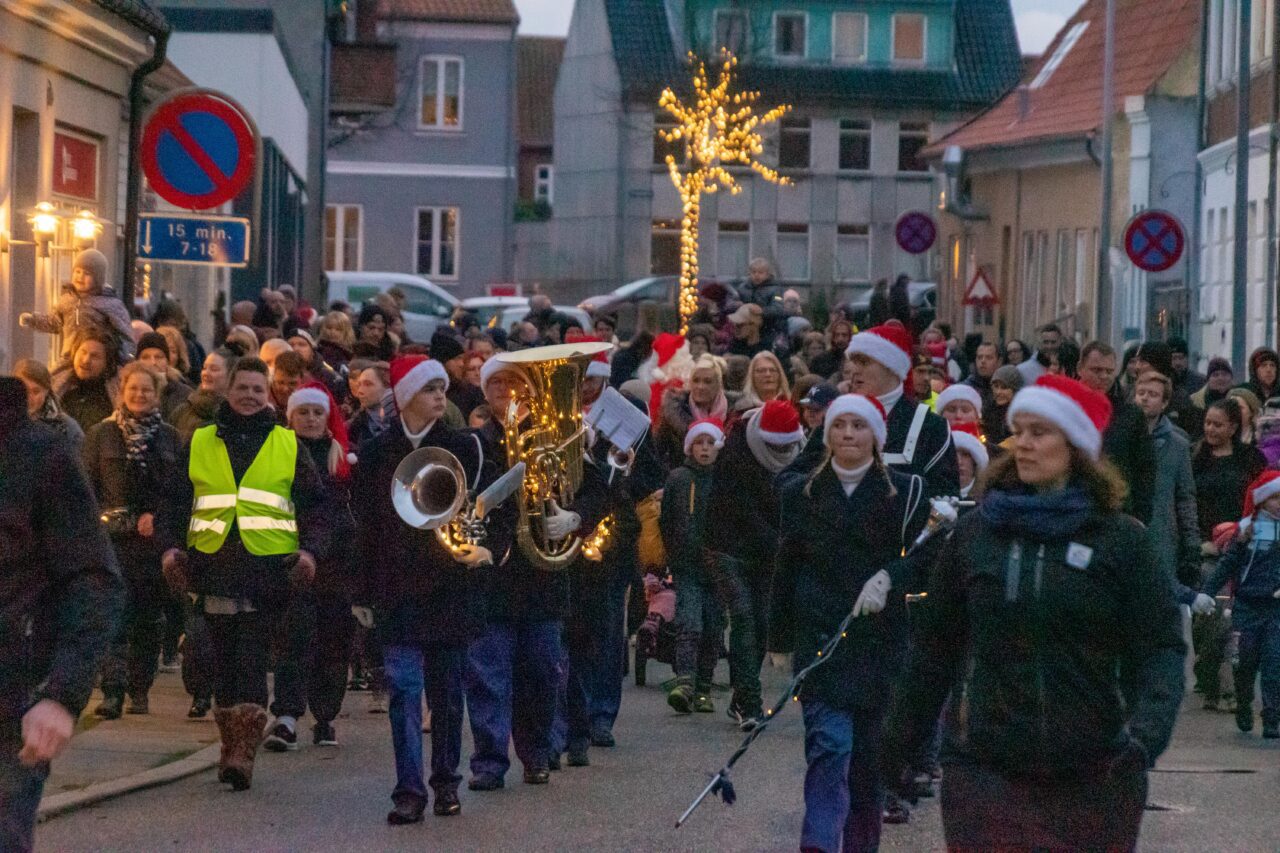 Det var Korsør Erhvervsforening City og folkene bag de Maritim Kulturuge som stod bag julemandens ankomst, mens Skælskør Marinegarde stod for optoget. Derudover deltog også Lions Korsør og Korsør Havn.
Arrangementet blev i øvrigt sponseret af Slagelse Kommune, Korsør havn, Madcirkus, Grønlund, Korsør Erhvervsforening, samt Rema 1000 på skovvej.
/112news/
Facebook Notice for EU! You need to login to view and post FB Comments!
Denne artikel er set111gange.