Bilbrand i Korsør: Brag kunne høres langt væk
Bilbrand i Korsør: Brag kunne høres langt væk
Korsør: To store brag kunne høres i store dele af byen, da en bil natten til torsdag stod i flammer på Halsskov Torv i Korsør.
Meldingen om branden indløb til alarmcentralen kl. 00.03 natten til torsdag og der blev hurtigt sendt politi og brandvæsen til stedet.
Da brandvæsnet ankom til stedet, stod dele af fronten på en større personbil i flammer, mens branden var ved at bredde sig til kabinen.
Under branden lød der to store brag, som flere borgere har hørt flere steder i byen, langt fra brandstedet på Halsskov.
Mens brandfolkene kæmpede med flammerne i bilen, kom ejeren også til stedet, som var tydeligt oprevet over at se sin bil brænde.
Da branden var slukket kunne ejeren besigtige skaderne på bilen, hvor det dog tilsyneladende lykkedes at redde nogle ejendele i bagagerummet, som ikke var gået til i flammerne.
Artiklen fortsætter efter billedet…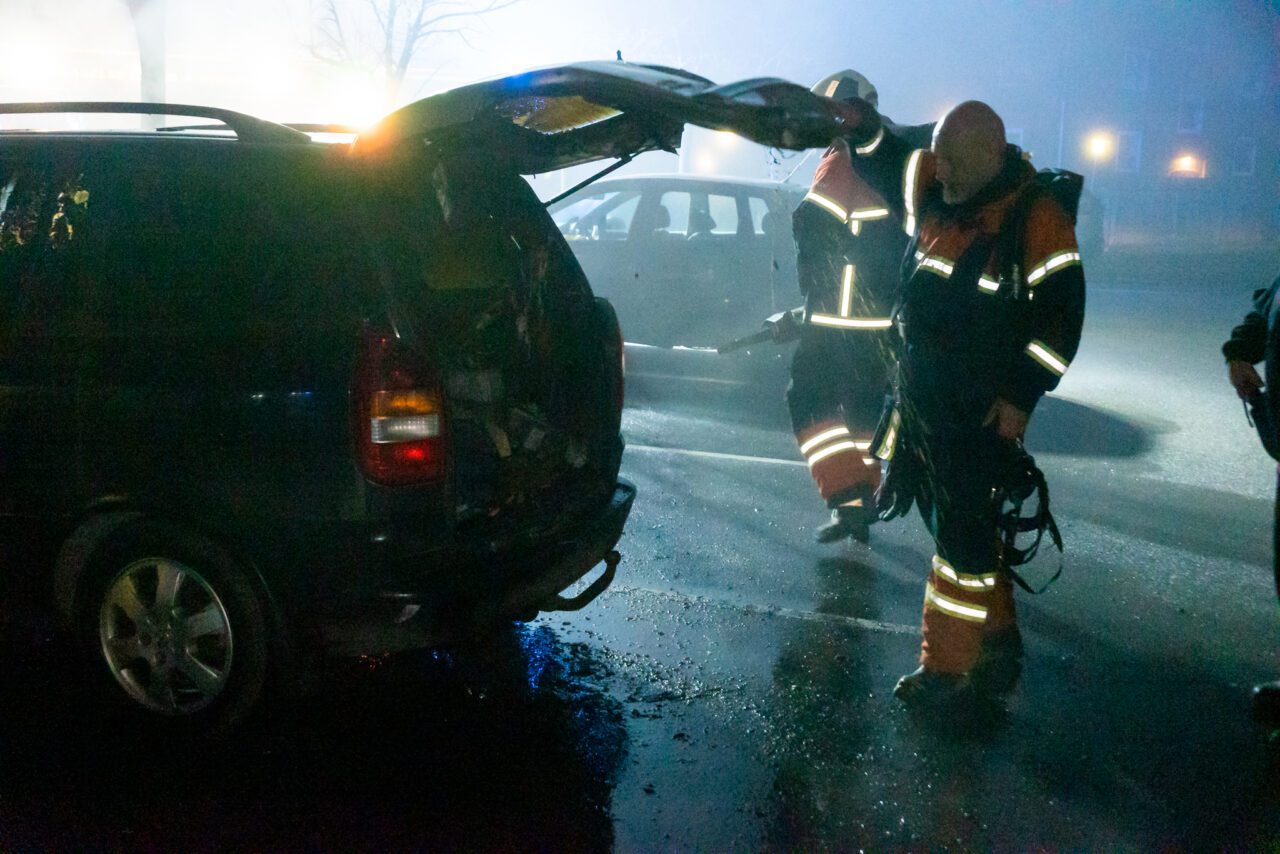 Umiddelbart er der intet som tyder på branden i bilen er påsat. Det oplyser Sydsjælland og Lolland-Falsters Politi overfor TV2-ØST.
Politiet foretog en del vidneafhøringer på stedet, ligesom der blev fundet overvågningskameraer nær brandstedet.
Dette har dog ikke givet nogle indikationer af en påsat brand.
/112news/
Denne artikel er set168gange.