Kvinde død efter voldsom brand i rækkehus i Slagelse
Kvinde død efter voldsom brand i rækkehus i Slagelse
Slagelse: En kvinde er tirsdag aften fundet død, efter en voldsom brand i et rækkehus i Trolles Have i det centrale Slagelse.
Branden var brudt ud i en af boligerne i rækkehus komplekset ved 19 tiden tirsdag aften, og fik hurtigt fat i hele boligen.
Da brandvæsnet ankom til stedet var boligen fuldstændig overtændt, og meter høje flammer stod ud gennem døren.
Artiklen fortsætter efter billedet…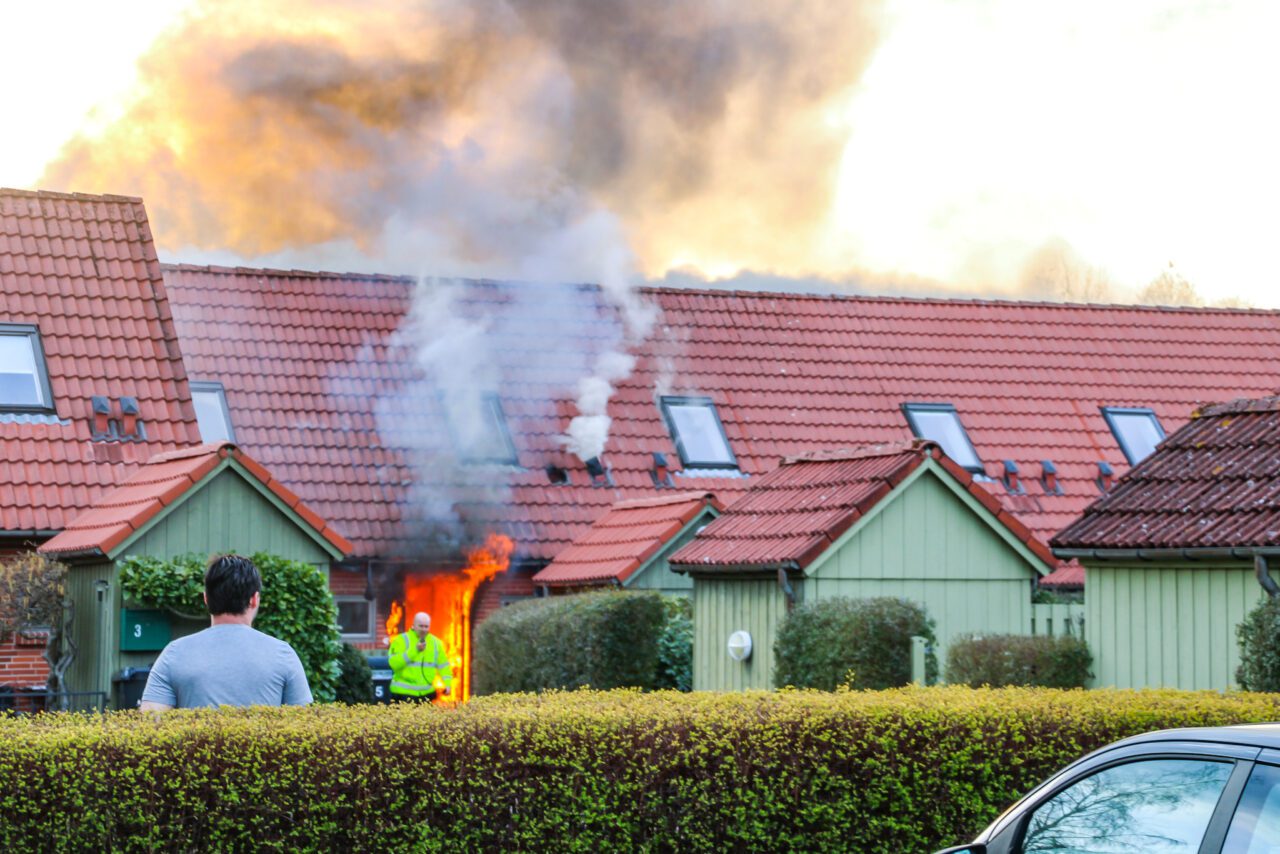 Et røgdykkerhold forsøgte at trænge ind i boligen, som består af to etager, mens branden hurtigt spredte sig til taget.
Det var dog ikke muligt for røgdykkerne at komme op på første salen i boligen hvor det brændte kraftigt, da trappen var brændt væk.
LÆS OGSÅ: Person omkommet efter voldsom brand i villa fyldt med fyrværkeri
– Vi blev nødt til at prøve at bekæmpe den udefra, og det betyder, at den når at brede sig en del oppe i tagsektionen til naborækkehuset også. Det fortæller indsatslederen Michael Gravgaard fra Slagelse Brand og Redning til TV2-ØST.
Der måtte derfor indsættes op mod 25 brandfolk til slukningen af den omfattende brand, som nåede at brede sig til en stor del af taget på rækkehuset.
Artiklen fortsætter efter billedet…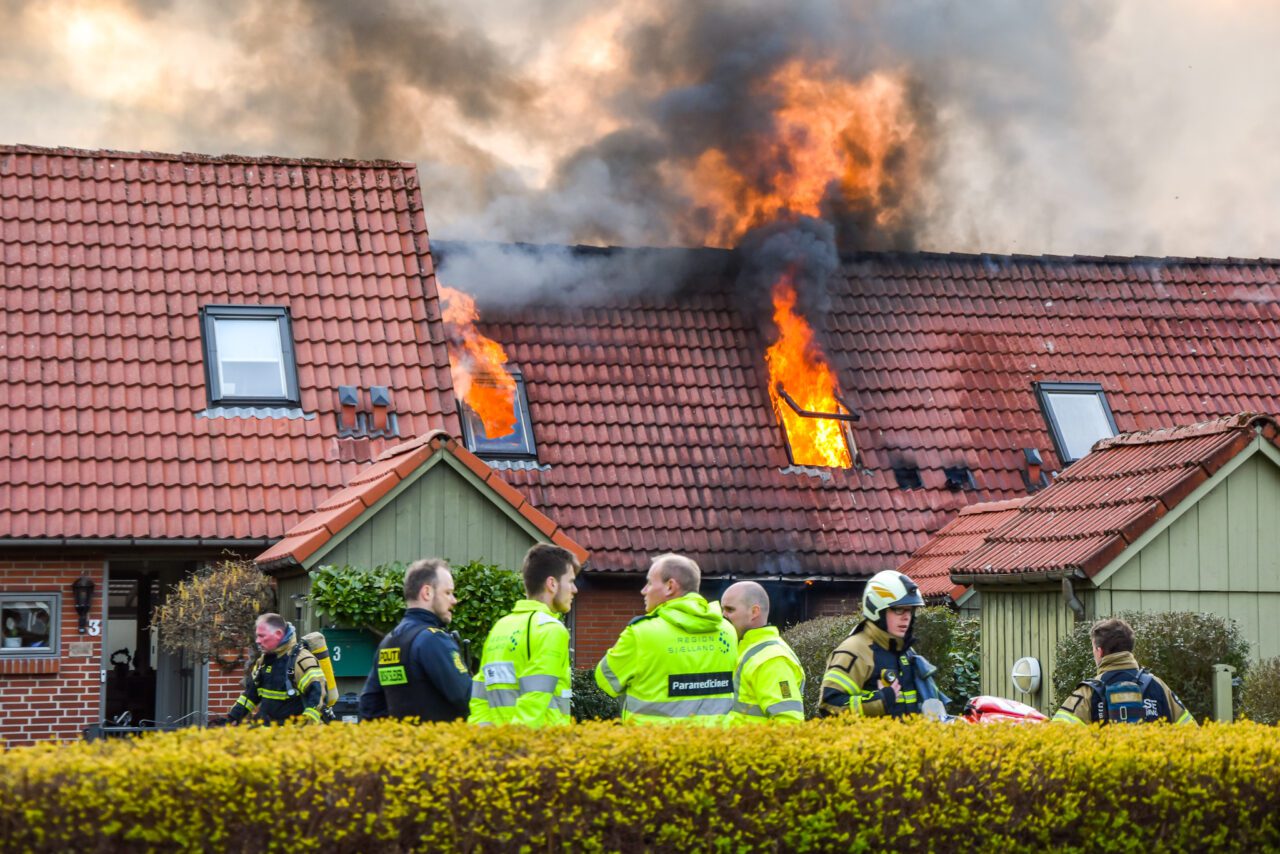 Kvinde fundet død
I forbindelse med branden fandt brandvæsnet en død kvinde i boligen. Det oplyste Sydsjælland og Lolland-Falsters Politi på Twitter tirsdag aften.
Der skulle være tale om den kvindelige beboer i rækkehuset, som er omkommet i branden og de pårørende skulle sent tirsdag aften være underrettet.
Hvordan branden er opstået vides endnu ikke, men politiets teknikkere var sent tirsdag aften på stedet, hvor de foretog undersøgelser på brandstedet.
Artiklen fortsætter efter billedet…
Hele boligen udbrændte totalt i branden, ligesom der er sket både vand, brand og sodskader på nabo boligerne.
/112news/
Denne artikel er set128gange.