Brand i kælder under etageejendom i Skælskør
Brand i kælder under etageejendom i Skælskør
Skælskør: Slagelse Brand og Redning måtte sent mandag aften rykke ud til en brand i en kælder under en større etageejendom på Præstevangen i Skælskør.
Brandvæsnet fik meldingen om branden kl. 23.01 og var kort efter fremme på stedet, hvor en tyk sort røg væltede ud fra kælderen, da brandfolkene åbnede døren.
Der blev hurtigt indsat røgdykkere i kælderen, som hurtigt fik lokaliseret og slukket branden, inden den nåede at udvikle sig yderligere.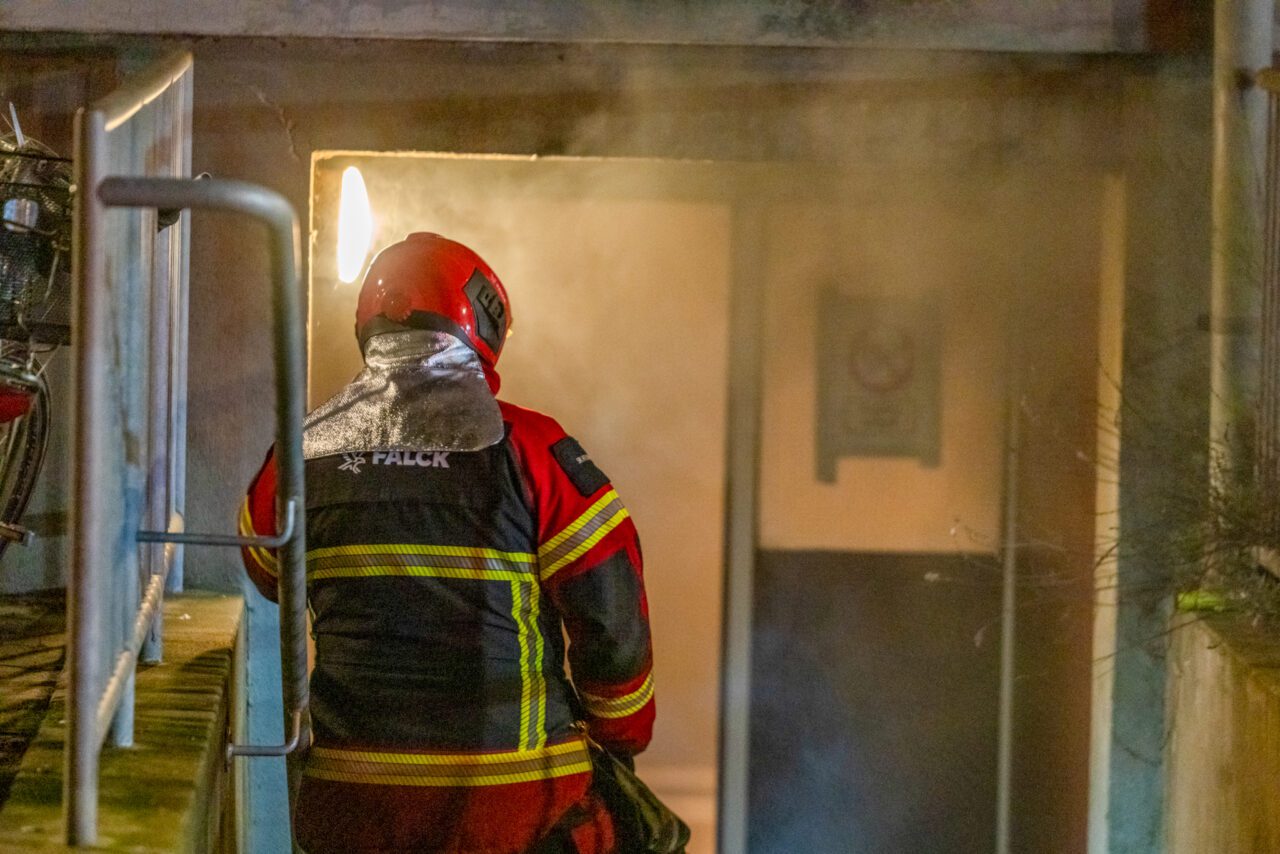 Branden var brudt ud i en knallert som stod i kælderen, hvilket havde udviklet en del røg, hvorfor der er en del sodskader i kælderen.
Heldigvis er ingen kommet noget til ved brande, ligesom det heller ikke har været nødvendigt at evakuere ejendommen, da branden og skaderne er blevet begrænset til kælderen. Det oplyser Palle O. Hansen fra Sydsjælland og Lolland-Falsters Politi til 112news.dk
Han tilføjer, at politiet endnu ikke ved hvordan branden er opstået, og brandstedet skal derfor undersøges nærmere i de kommende dage, for at fastslå årsagen.
/112news/
Facebook Notice for EU! You need to login to view and post FB Comments!
Denne artikel er set48gange.